PSLRA 2022 Specialty Show CGC & Trick Dog Tests
Puget Sound Labrador Retriever Association
2022 Specialty Show & Junior Showmanship
August 5, 2022 and August 6, 2022
Location: The Farm
16905 Jordan Road Arlington, WA. 98223
Test Judge & Event Chair: Jan Skewes 
Cost CGC Test: $10.00
Cost Trick Test: $10.00
Cost CGC/Trick Test: $15.00
Checks Made Payable To: PSLRA
We are offering the 'Canine Good Citizen" (CGC) test and 'Novice Trick Dog' (TKN) tests in conjunction with PSLRA's 2022 Specialty Show.
Both are cool titles you can put after your dog's name!
Registration Information:
Email the Chair Jan Skewes at janskewes@whidbey.com and include the following:
Your Name

Test(s) You Are Entering: CGC, Trick or CGC/Trick

Dog's Name, Age & Breed 
There are no age minimums or limits to participate in the CGC or Trick Dog Tests
If your dog passes the CGC at this event, they can immediately take the Trick Dog Test.
Same day sign up's will include an additional $2.00 charge.
What is a Canine Good Citizen Title?
CGC includes: accepting a friendly stranger; sit/down/stay; coming when called.
What is a Trick Dog Test?
Tricks may include: the tunnel; find it – can be a treat; fetch; kiss (point to the back of the hand or cheek – no tongue stuff) and many more.
Trick Dog Testing includes: Only 5 tricks if your dog has passed a CGC test.
Visit the AKC Website at the following links to review the full descriptions for both the CGC and Trick Dog titles. 
We hope to see you there!
To exit the pop up window, click the X in the upper right corner.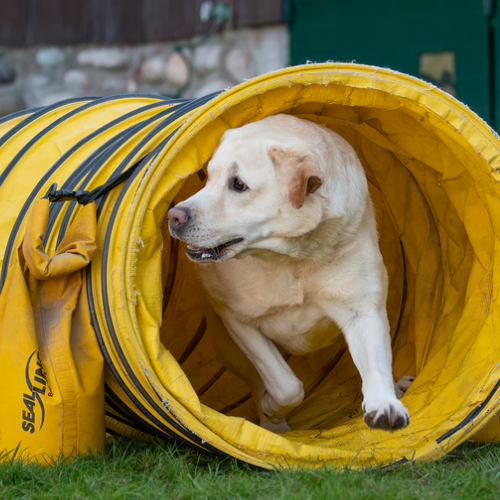 Friday, August 5, 2022 8:00 am — Saturday, August 6, 2022 4:00 pm
The Farm
Jan Skewes