All Breed UKC Shows Hosted by the American Eskimo Dog Association of Oregon
Columbia County Fairgrounds
58892 Saulser Rd
St. Helens, OR 97053
Saturday, April 24, 2021 – Sunday, April 25, 2021
Pre-entry deadline: Monday, April 19, 2021
Please send Pre-Entries to:
Michael Chamberlain
4993 Wagon Trail Ct. SE
Salem, OR 97317
503.930.0610
mikec4993@yahoo.com
Directions:
I-5 South take Exit 39 (WA-4), toward Kelso. Right onto Allen St. Left onto 1st AVE (WA-411). WA-411 becomes WA-432. Left onto Oregon Way (WA-433) which becomes Lewis & Clark bridge. Straight to US-30 (Lower Columbia River Hwy). Right onto Skyes Rd. Left onto Saulser RD to site. OR I-5, North go to Exit 292 (OR-217) toward Beaverton/Tigard. Merge onto US-26 via the exit on left toward Tillamook/Astoria. Exit at 185th Ave.(#64) turn right. Turn left onto NW Germantown Rd. Right onto NW Cornelius Pass Rd. Left onto US-30/NW St Helens Rd/Lower Columbia River Hwy. Left onto Bennett Rd. Right onto S Bachelor Flat Rd. Left onto Saulser Rd to site.
See Info
Saturday Show 1: Joseph Allen
Saturday Show 2: Diana Allen
Sunday Show 1: Larry Hansen Jr
Sunday Show 2: Debra Mitchell
Day of Show Entry Times (Conformation):
Saturday 7:30 a.m. – 8:30 a.m.
Sunday 7:30 a.m. – 8:30 a.m.
To exit the pop up window, click the X in the upper right corner.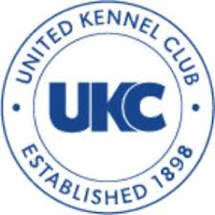 Saturday, April 24, 2021 8:30 am — Sunday, April 25, 2021 5:00 pm
8:30 am — 5:00 pm
(32h 30′)
See Event Details
N/A