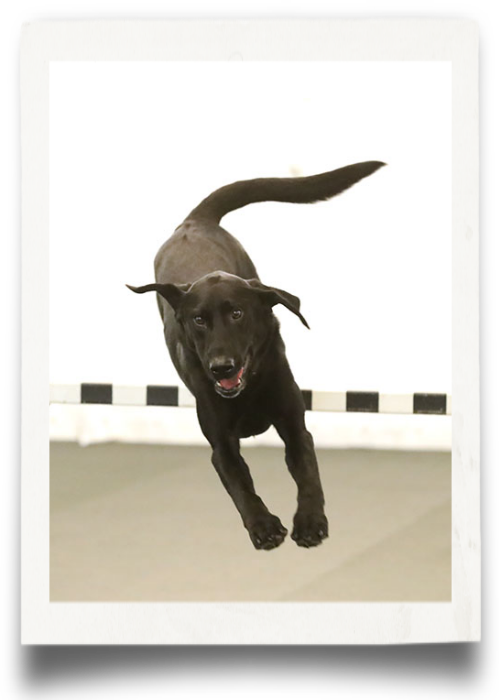 What is Agility?
Want to learn more about Agility and Agility Competition?  Visit our Agility page for more details. [Read More]
What is Conformation?
Want to learn about Conformation and Dog Shows?  Visit our Conformation page for more details. [Read More]
What are Field Events?
Want to learn about Field Work and Retrieving Events?  Visit our Field Competition page for more information. [Read More]
What is Scent Work?
Want to learn about Tracking, Nose Work and Barn Hunt?  Visit our Scent Work page for more information. [Read More]
What is Therapy Work?
Labrador Retrievers make wonderful Therapy and Service dogs.  Visit our Therapy page for more details. [Read More]
Volunteer
Want to help make our events a success, and join in on the fun?  Visit our Volunteer page to see the Volunteer Opportunities PSLRA currently has available. [Read More]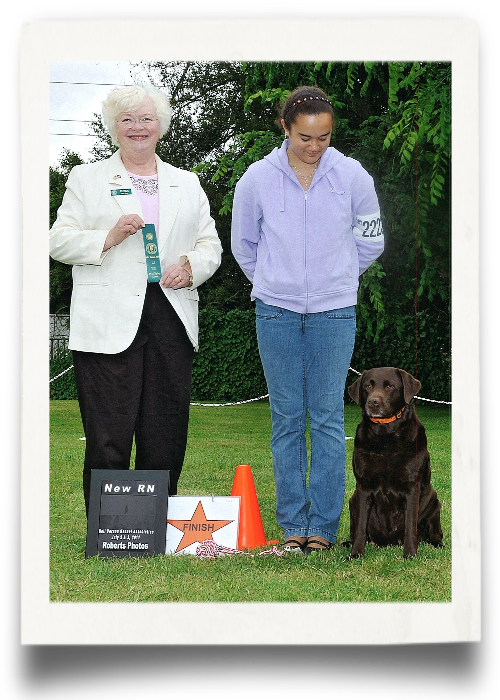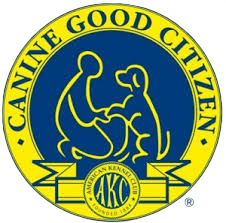 Canine Good Citizen (CGC)
The CGC program started in 1989 and is designed to reward dogs who have good manners at home and in the community. The Canine Good Citizen Program stresses responsible pet ownership for owners and basic good manners for dogs. All dogs who pass the 10-step CGC test may receive a certificate from the American Kennel Club.
Many dog owners choose Canine Good Citizen training as the first step in training their dogs. The Canine Good Citizen Program lays the foundation for other AKC activities such as obedience, agility, tracking, and performance events. Training will enhance the bond between you and your dog. Dogs who have a solid obedience education are a joy to live with-they respond well to household routines, have good manners in the presence of people and other dogs, and they fully enjoy the company of the owner who took the time to provide training, intellectual stimulation, and a high quality life.
Some therapy dog groups require passing the CGC Test as a prerequisite, some insurance companies recommend CGC training, and an increasing number of apartments and condos are requiring CGC training for resident dogs.
How It Works
You can attend a basic training or CGC class to teach your dog the CGC behaviors, or if you have the skills and knowledge, you can teach your dog the CGC skills.
When your dog is ready, you'll sign up for a CGC test administered by an AKC Approved CGC Evaluator. Tests are held at AKC dog shows, at some training classes, at a number of pet super stores, or some evaluators will make an appointment to test your dog.
When your dog passes the CGC test, the evaluator will give you the paperwork to send to AKC to request the CGC certificate.
Who Can Participate?
All dogs, including both purebred and mixed breed dogs are welcome to participate in the AKC's Canine Good Citizen (CGC) Program. Dogs must be old enough to have received necessary immunizations such as rabies vaccines. Owners will sign the Responsible Dog Owners Pledge attesting to having the dog under the routine care of a veterinarian who will work with the owner to determine an appropriate plan and schedule for vaccines and other health care procedures.
There is no age limit for the CGC test. A dog is never too old to be a good citizen. Puppies who have completed all immunizations and boosters may be tested, however, because we know that behavior and temperament can change over time, when puppies pass the CGC test, owners should have them re-tested as adults.
There are a few exceptions relating to participation in a CGC test. If the CGC test is given at an AKC show, the age requirements for the show apply to the CGC. Further, when the CGC test is administered at an AKC show, the test may be restricted to only dogs entered in the show or to purebred dogs.
Canine Good Citizen Advanced (CGCA) aka Community Canine
"AKC Community Canine expands on CGC skills and lays the beginning foundation for obedience, rally and therapy dog work," Director of the Canine Good Citizen program Mary Burch, PhD, said. "While Canine Good Citizen tests are simulations of real world skills, the goal of AKC Community Canine is to test the dog's abilities in a natural setting. Rather than the test being administered in a ring, certain elements will involve the dog walking through a real crowd, whether at a dog show or on a busy sidewalk."
What You Need to Begin:
To earn the AKC Community Canine (CGCA) title, your dog must have:
 A Canine Good Citizen test on record at AKC. CGC is a prerequisite for the AKC Community Canine (CGCA) title.
An AKC number, or PAL number, or AKC Canine Partners number. The AKC attaches titles to a dog's number. All dogs, including mixed breeds, can earn titles.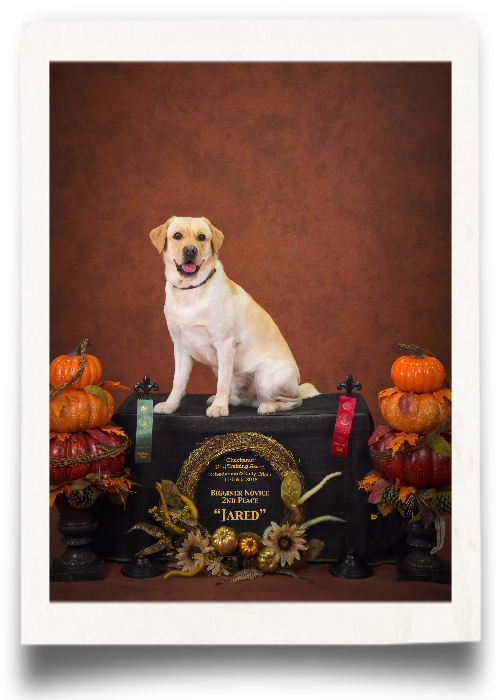 More Obedience
Coming Soon!