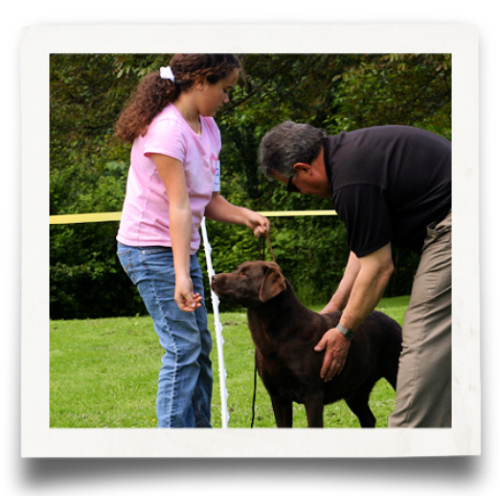 Apply for an All Around or Versatility Dog Award
Would you like to earn an All Around or Versatility Dog Award with your Labrador Retriever, and see your dog's name added to our list of All Around or Versatility Dog Award winners?
You must be a current PSLRA Member.
Complete and Submit the All Around & Versatility Award Application.
Applications for All Around & Versatility Dog Awards are due by August 15, 2023.
Awardees receive a plaque with their name and titles courtesy of the Club.  All award winners are listed in the Club's Newsletter and Website.  Awards are presented at the annual PSLRA Awards Banquet in January of each year.

Apply for Junior Scholarship
Interested in Applying for a Junior Scholarship Award?
The following is the PSLRA Junior Scholarship Application process:
Completed Application must be sent to the Junior Scholarship Contact Included on the Application.  
Completed Applications must include the 300 to 400 word essay, and be received by May 15th annually.
Scholarship winners are notified by the end of June annually.

Would you like to donate to support our Junior Club Members?
PSLRA has a number of Junior Members who are under 18 years of age and active in Conformation and Hunting events.  In 2010 the Club started a Juniors Fund to help support our Junior Handlers with education expenses through our Junior Scholarship, as well as expenses associated with handling classes, travel to major events, etc.
If you would like to donate to our Junior Fund please follow the link below:
Junior Scholarship Recipients
The following is are the recipients of the PSLRA Junior Scholarship since 2011.
| Year | Award Recipient |
| --- | --- |
| 2017 | Katie Dotson |
| 2016 | Kawai Nahoopii |
| 2015 | - |
| 2014 | - |
| 2013 | Daniel Swanson |
| 2012 | - |
| 2011 | Hunter Coulombe |