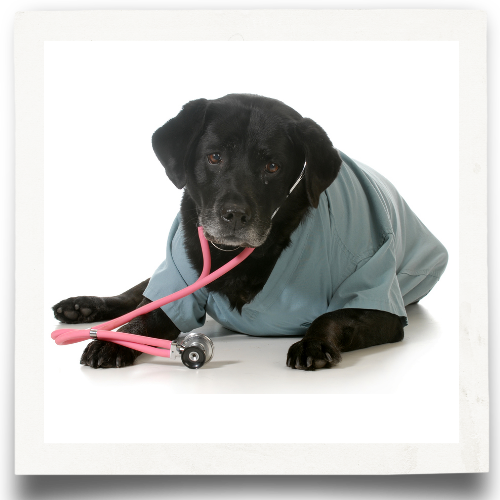 Support Labrador Health Research
Please Note: PSLRA is a "Not For Profit" Club, IRS 501C7.  Donations made to PSLRA are not tax deductible.
Each year PSLRA identifies Health Research for the betterment of Labrador Retrievers, and makes an annual contribution based on recommendations from Board and Club members.
If you would like to support PSLRA in these efforts, as well as Labrador Retriever Health Research in general, please consider donating to this fund.
If you do not require your donation to be tax deductible, and would like to donate to PSLRA's Labrador Retriever Health Research Fund, please follow the link below:
What is a Labrador?
The Labrador Retriever is currently the most popular dog in the United States.  One reason for that popularity is the amazing versatility of the breed.  Labradors excel as guide dogs, in the show, obedience, rally, and agility rings, as therapy animals, as hunting companions, in search and rescue work, and, of course, as family pets. [Read More]
LRC Breed Standard
General Appearance
The Labrador Retriever is a strongly built, medium-sized, short-coupled, dog possessing a sound, athletic, well-balanced conformation that enables it to function as a retrieving gun dog; the substance and soundness to hunt waterfowl or upland game for long hours under difficult conditions; the character and quality to win in the show ring; and the temperament to be a family companion. [Read More]
Illustrated Breed Standard
The Labrador Retriever is a working dog bred to perform retrieving tasks in any kind of weather or environment.  It possesses the physical characteristics and temperament that allow it to adapt to many parts of the world and to a variety of work beyond the shooting field.  [Read More]
AKC - Labrador Retriever
The gentle, intelligent and family-friendly Labrador Retriever from England continues to be the most popular breed in the United States, according to AKC registration statistics. This versatile hunting breed comes in three colors: yellow, black and chocolate.  [Read More]
Breed Type
English versus American:  There is only one breed of dog known as the Labrador Retriever, described by the Standard of the Breed. Within Labrador Retriever breed type there are variations in body style which have evolved to suit the use of the dog, as well as the preferences of individual breeders and owners. In the United States the general public has begun to label these variations mistakenly as "English or "American" style. Perhaps a better description for variations in style is "show/conformation" or "working/field" styles. [Read More]
Designer Dogs
The Labrador Retriever Club, Incorporated is dedicated to the health and welfare of the Labrador Retriever breed, while conserving the original breed function - that of a "working retriever."  A purebred dog offers its owner the likelihood that he will be a specific size, shape, color and temperament. [Read More]
Volunteer
Want to help make our events a success, and join in on the fun?  Visit our Volunteer page to see the Volunteer Opportunities PSLRA currently has available. [Read More]
Join PSLRA
Want to become a PSLRA Member?  Visit our Membership page to learn more about PSLRA, and to submit an on-line Membership application.  [Read More]