All Breed UKC Shows Hosted by the Cascade American Pit Bull Terrier Club
Cowlitz Expo Center
1900 7th Ave
Longview, WA 98632
Saturday, October 23, 2021 – Sunday, October 24, 2021
Pre-entry deadline: Friday, October 15, 2021
Please send Pre-Entries to:
Angie Bruner
818 Sandy Bend Rd
Castle Rock, WA 98611
360.520.7997
angela_bruner@hotmail.com
Directions:
Cowlitz County Fair Ground 430 Washington Street 98632 (206) 200-3840; I-5 N or S: Exit 36, go west on Tennant Way. Turn N (R) on 7th Ave about 3 miles on right. Corner of 7th & Washington.
See Info
Saturday Show 1: Gary Andersen
Saturday Show 2: Nancy Gallant
Sunday Show 1: Carrianna Glenn
Sunday Show 2: Sandra Phillips
To exit the pop up window, click the X in the upper right corner.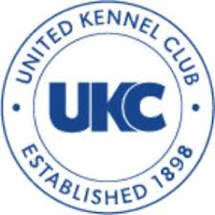 Saturday, October 23, 2021 8:30 am — Sunday, October 24, 2021 5:00 pm
8:30 am — 5:00 pm
(32h 30′)
See Event Details
N/A