PSLRA Annual Health Clinic – FOR CLUB MEMBERS ONLY
Jax Dog Drop River Dog
1400 19th Ave NW, Issaquah, WA 98027
Sunday, September 25, 2022
Event Chairs: Marlys Swanson, Marlyss2000@gmail.com  I Lisa McGlothlen, rainydazelabradors@yahoo.com
Sign-Up is by Pre-Registration Only
Registration closes when limits are reached or by September 19th – whichever is first
Eyes: $35.00 I Limit 100 Dogs, ECHO Hearts: $215.00 I Limit 35 Dogs, Heart Auscultation Only: $45.00 I Limit: 35
**Note: Due COVID-19 clients are not allowed to be in the space with Dr. Woodfield or Dr. Kice to hold their dogs. There will be a runner assigned to each doctor taking dogs to and from their car/scheduled appointment.
Sign-up Procedures:
All Signups will processed by E-Mail and are first come/first served, in the order they are received.

Sign up Forms: Word Version

Link

  I  PDF Version Link
Sign-up Process: Download form(s) using links above.

Type or print Dog's information legibly using one form per Dog. 

REMINDER:

You MUST include a copy of each Dog's registration papers or litter registration along with your completed form.

Email Completed Forms & Registration Paperwork: to Marlys Swanson at Marlyss2000@gmail.com
Payment: Once form(s) & registration paperwork is received, the Event Chair will email links to Password Protected payment options on the Club's website.  

Payment of all fees is required in advance before reservations are confirmed.

Cancellation Fees: A $5.00 fee will be charged for canceling after paperwork is completed—NO refunds on day of clinic.
NO DAY OF CLINIC SIGN-UP
For Questions: Marlys Swanson at Marlyss2000@gmail.com
Clinic Details & Schedule:
Eye Clinic Hours: 9:00 am to 12:00 pm – Dr. Nathan Kice- Ophthalmologist

Genetic Eye Screens only, no medical cases or eye injuries.

$35.00 Per Dog

Limit: 100 Dogs
Heart Clinic Hours: 9:00 am to 12:00 pm – Dr. Jerry Woodfield- Cardiologist

Echo-Doppler – $215.00

Auscultation Only- $45.00

Limit: 35 Dogs
Clinic is scheduled from 9:00am -12:00pm
Time frames for scheduling are every hour, starting at 8:00AM.

8:00 AM -9:00 AM

9:00 AM -10:00 AM

11:00 AM -12:00 PM

NO Appointments after 12:00PM
To exit the pop up window, click the X in the upper right corner.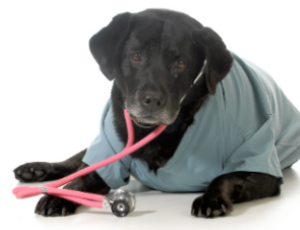 Sunday, September 25, 2022 9:00 am
Jax Dog Drop River Dog
Lisa McGlothlen, Marlys Swanson