Mutts and Martinis….A Yappy Hour!
Cascade Heights Veterinary Center – 9832 15th Ave. SW, Seattle, WA 98106
Sunday, August 19, 2018 (2PM – 6 PM)
Visit Website or Or contact 206-403-1108 or cascadepet@gmail.com for more information.
Furry Faces Foundation and Cascade Heights Veterinary Center Announces 'Mutts 'n Martinis… a yappy hour'.
Get your cocktail attitude on and bring your dog! Guest bartenders from local bars, each featuring their signature drink; Gourmet Sausages, including Vegan, plus salads and sides; doggie pools; a dog ruff-le; games for humans; silent auction; dog costume contest and more. You don't have to bring a dog to attend…you just need to love dogs like we do.
More details in the near future!
To exit the pop up window, click the X in the upper right corner.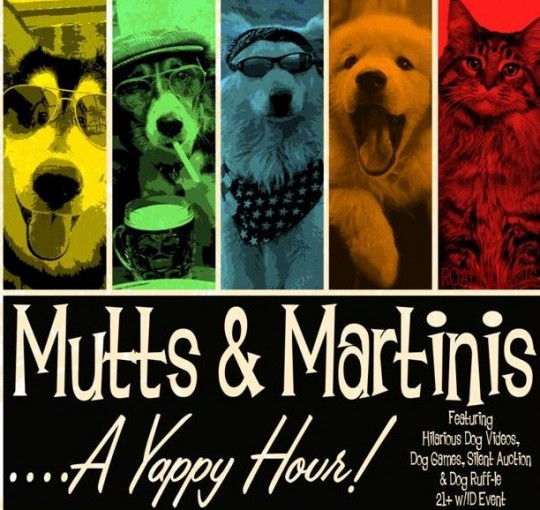 Sunday, August 19, 2018 2:00 pm
See Event Details
N/A