Olympic Kennel Club Agility Trials
ENUMCLAW EXPO CENTER – 45224 284th Ave. SE, Enumclaw, WA
Friday, August 16 – Sunday August 18, 2019
Opening Date: Monday, May 27, 2019 at 8:00 am
Closing Date: Friday, Aug 2, 2019 11:00 pm
Directions:
From Seattle: I-5 to Auburn Exit (Highway 18), then 3 – 4 miles to Enumclaw Exit. Take a left at the stoplight. Approximately 15 miles to Enumclaw then follow signs to fairground.
From Tacoma: I-5 North to Auburn Exit. Then same as above.
From Spokane: I-90 West. Out of North Bend will be signs for Auburn (Highway 18 or Tiger Mountain Road.) Stay on highway until Enumclaw Exit. Continue 10 – 15 miles, then follow signs to fairgrounds.
Judges:
Clyde Closson – Schnecksville, PA
Susan Leitner – Vancouver, WA
To exit the pop up window, click the X in the upper right corner.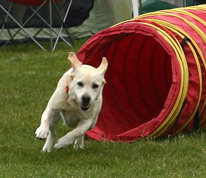 Friday, August 16, 2019 8:00 am — Sunday, August 18, 2019 5:00 pm
See Event Details
N/A