Pierce County 4-H Council Fun'Raiser DOG FUN MATCH
Pierce County Fairgrounds, Graham, WA
DIRECTIONS: From 512 or 410 take Hyway 161 So., (Meridian to Mt. Rainier, NW Trek) The Fairgrounds are on your right before you get to 224th in Graham.
Saturday, April 27, 2019 @ 10:30 AM
SHOW N' GO OBEDIENCE
Judging begins at 9:00 a.m.
We offer both 4-H and AKC style run throughs.
You may ask the judges to do the exercises in any training situation you need.
Beginner Novice, Pre Novice – Judge: Faith Greer
Novice, 4-H Advanced Novice – Judge: TBA
4-H Sub Novice – Judge: Elizabeth Miller
Open, Graduate Novice – Judge: April Stanke
Utility, Pre Utility, Graduate Open – Judge: Pat Wells
Sits and Downs Ring for AKC Novice, and 4-H Sub Novice,and other 4-H classes with S&D's.
RALLY RING
JUDGE: CHIP TAYLOR Starts at 9 AM.
Master 9-10:00 AM
Excellent 10:15 -11:15 AM
Advanced 11:30 -12:30 PM
Novice 12:45 – 1:45 PM
Limited to number of dogs we can run per hour.
AKC – Canine Good Citizen Test and Trick Test
JUDGE: JULIE SMITH
All breeds and mixed breeds welcome! You must have some type of AKC # to get a title. BRING A BRUSH OR COMB
PUPPY PRACTICE RING (Conformation Practice)
JUDGE: JANET WARNER Starts at 9:30 AM
Class by age and divided further by size: 2 – 4 mo., 4 – 6 mo., 6 – 9 mo., 9 – 12 mo., Adult Dogs
4-H SHOWMANSHIP
JUDGES: Lexi Darienzo and Mariana Gonzales Starts at 10 AM
Danish System of Judging 4-H rules
Cloverbuds: 5-7 years old
Junior: 8-10 years
Intermediate: 11-13
Senior: 14-18 years
To exit the pop up window, click the X in the upper right corner.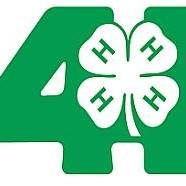 Saturday, April 27, 2019 9:00 am
See Event Details
N/A